Business owners and marketers around-the-globe are struggling to achieve a positive online reputation on social media? Each of the social media platforms is unique and is evolving at warp speed. This holds true especially for Instagram which has emerged as a great solution for marketers owing to its popularity. Its popularity amongst Gen-X has even influenced content curators to believe in the power of Instagram Marketing. They are now leveraging it for digital branding, social media outreach, better engagement, and various other reasons.
So, if you too operate an online business, this blog piece is apt for you. In this blog post, I would take you through 5 Best Instagram Marketing techniques that you must implement TODAY in your business plan. These strategies have been practically tested by major organizations around-the-globe and thus verify their credibility. So without further ado, let's check out all these strategies one-by-one:
Transitioning from Personal to Professional/Business Account
As per the latest statistics on the official Instagram page, there are nearly 25-million plus business accounts operating on Instagram right now. All these brands get access to tailor-made tools that you as a standard user might not see in your account.
So, the best way to boost your brand reputation online is by switching your profile into a Business Account or a Creator Account. Having a dedicated business account on Instagram for your services can benefit you in multiple ways like:
Your Brand gets Positive Recognition and Better Engagement

You can track how your content performs through Insights" – Instagram default Analytics tool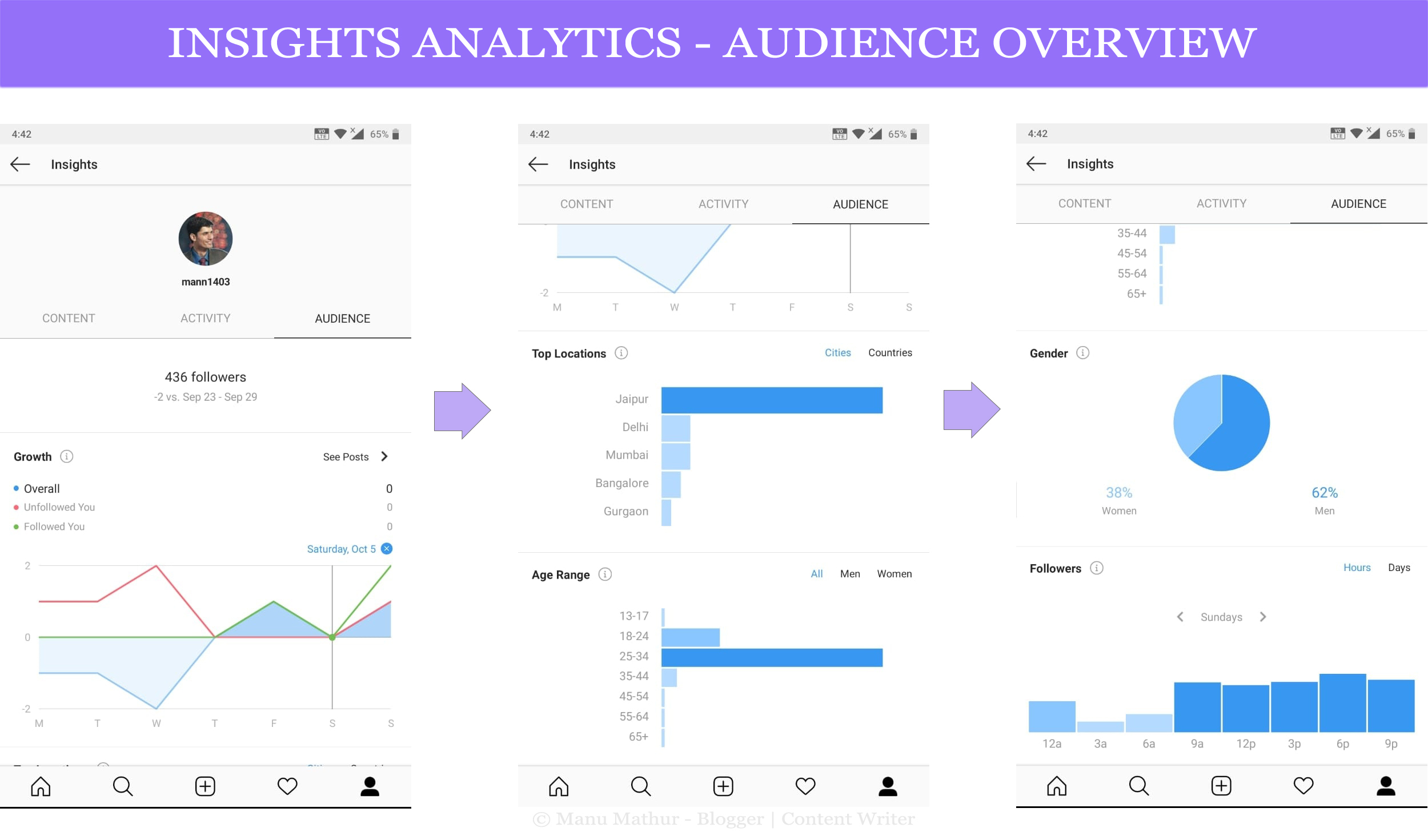 You can easily create and run a Promotional Advertisement on Your Instagram Business Account

Your follower(s) can reach out to you directly on the tap of a single button
Also Read: Instagram Creator Account Vs Business Account – Which Should You Choose and Why?
Collaboration with Instagram Influencers
Pick any social media platform and you would find a good amount of influencers who are utilizing that platform in the best possible manner. These influencers are users just like you and me, but with a large fan following that trusts their content posts and other recommendations. Their huge follower count is exactly what makes them popular and count on the list of "Influencers" on Instagram.
So, if you too want to ensure that your products and services reach out to the right set of audiences, collaborate with the right influencers and let their fans market your product online. As is said:
Word-of-Mouth Publicity is the Best Form of Advertising
Connecting with the right influencers is important for your online branding because not every influencer will have the audience relevant to your product or service. So, pick the ones that matter and create a long-term marketing strategy for your business expansion.
The Art of Cross-Promotion Matters in Online Space
We are living in an era wherein everything is accessible on the tap of a single button. Catering to this level of interconnectivity, your brand must connect with your target audience on every level.
One sure shot of achieving the same is by investing more of your time in Cross-promotions. It's an online marketing strategy wherein you invite your target audience to follow your brand on all possible social media platforms.
Cross-promotion of posts is considered healthy in the virtual world due to various benefits like:
It is quite economical

You can instantaneously publish content on multiple social media platforms and automate the process via tools like Hootsuite, Buffer, etc.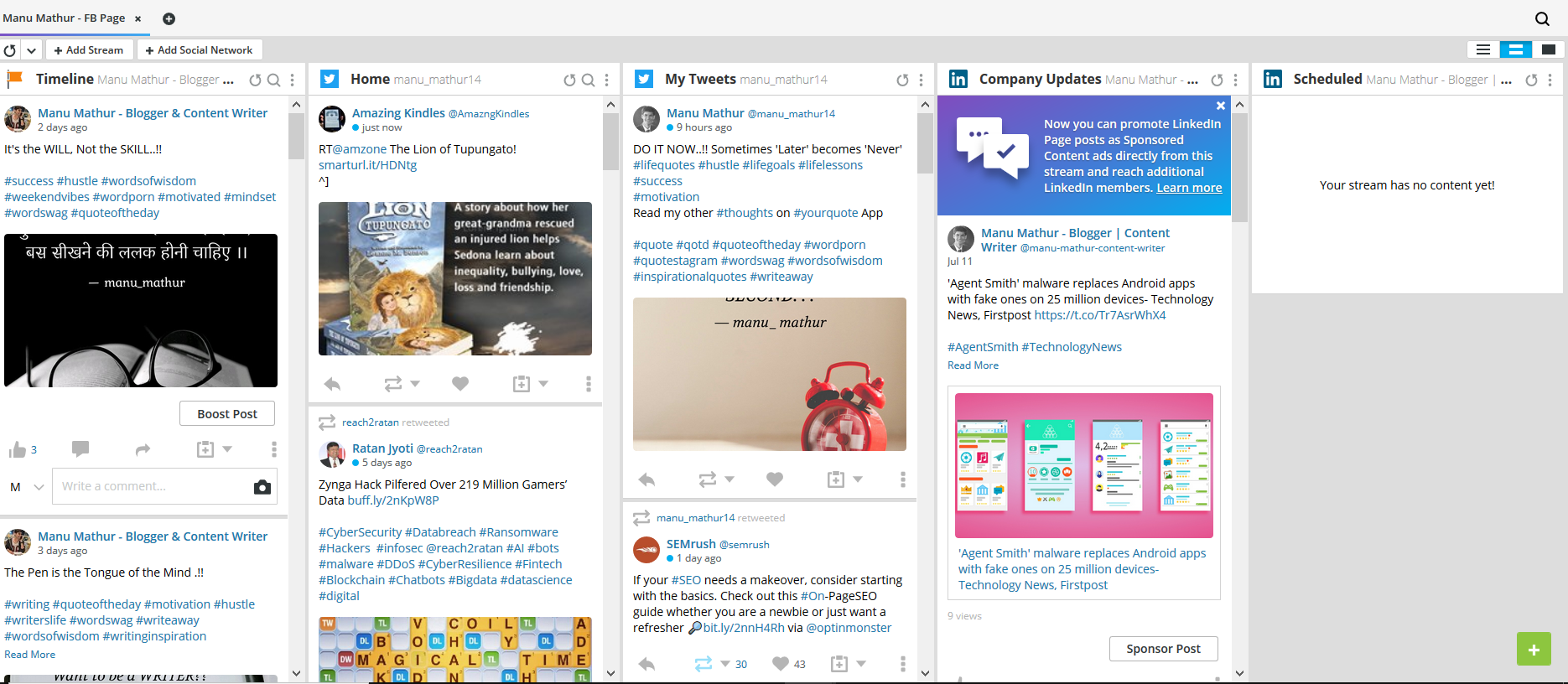 It exposes your products and services to a new pair of eyes strengthening your brand image

You get to connect with different sets of the audience at the same time tremendously boosting your follower count

Cross-promoting helps you drive back massive traffic to your Instagram page
Latest Buzz: Instagram Introduces Threads – A StandAlone Messaging Application for Better Connectivity
Make Sure Your Bio is Strong and Relevant
First Impression is the Last Impression
Every one of us has learned this famous English proverb in our school days. But, are we still following it, especially when it is about marketing our business online? May Be or May Be Not.
The point is simple. Your business bio needs to be strong and relevant because that's the first thing users notice when they visit your Instagram page. If there's a correlation between your bio and what you sell, it makes a noticeable difference to your audience and encourages them to take action.
Creating a robust business bio isn't difficult at all if you adhere to some of the basic rules like:
Appropriate Profile Picture with Username

Short Yet Relevant Business Bio is Your USP

Dedicated Website Link and Call-to-Action Buttons Also Matter
Appropriate Profile Picture with Username
Make sure that your profile picture is relevant to your organization and seems legit. Also, think hard before you set a particular username for your Instagram account. Having the right username matters because that's how people would look out for you on Instagram.
Short Yet Relevant Business Bio is Your USP
Having a short and crisp bio is essential for your business page. As Instagram supports only 150 characters, your content must portray your brand values effectively. In case, writing isn't your forte, then you can also hire a professional content writer. She/he can help you create a great bio without compromising on the brand relevancy or content quality.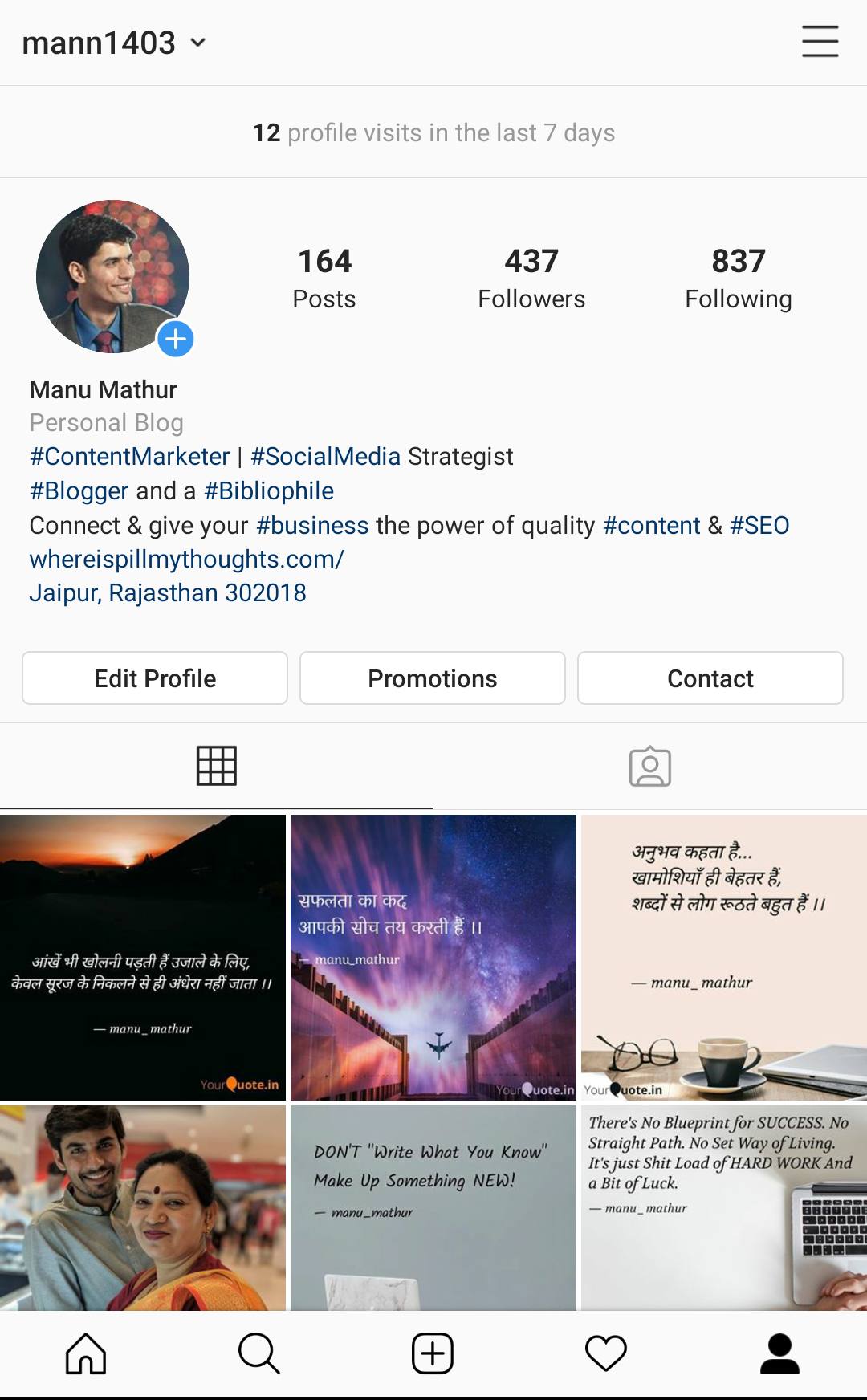 Dedicated Website Link and Call-to-Action Buttons Also Matter
As customers, we always judge brands' credibility by observing their online presence or by analyzing their online reviews. So, work on your website link and make sure its' live and running properly. Sharing the website link in your Instagram bio is your best bet when it comes to customer outreach and positive engagement.
Another important aspect of the Instagram business account is that you get the option to add customized call-to-action buttons. So, make sure your CTAs define exactly the action you want your visitors to undertake while they visit/view your Instagram page.
Create a Unique Hashtag for Your Brand and Business
How would you encourage your target audience to promote your brand offerings on Instagram? One way of achieving this is by using the right hashtags. Famous brands like Red Bull and Coca Cola have leveraged this concept beautifully by running Instagram campaigns like #itgivesyouwings and #ShareACoke.
So, why wait for the right time? Invest some time and search for the right hashtags TODAY. Just ensure that your hashtags are creative and resonate well with your target audience to encourage them to use these hashtags consistently in their Instagram posts.
Also, brainstorm a little on creating some brand-specific hashtags which are relevant yet unique to your business. These brand-specific hashtags are an important part of your marketing strategy as their every usage brings you one step closer to a new set of followers boosting your brand visibility.
Tip: Always combine popular hashtags with 1-2 brand-specific hashtags in your Instagram posts to achieve great results.
The Bottom Line
Having a positive brand image online is all about how well you engage with your customers. Social media platforms like Instagram offers you a plethora of options to both connect and market your services at the same time.
How well are you leveraging Instagram for business promotions? Did you encounter any specific challenge in your Instagram marketing strategy? Do share your views and experiences in the comments section below.