Yesterday, on June 5 2023, Apple kicked off its highly anticipated event, the World Wide Developer Conference (or Apple WWDC 2023), one of the most significant tech gatherings worldwide. During this event, Apple showcased a range of groundbreaking products slated for release later this year.
Among the highlights was the long-awaited unveiling of the Vision Pro AR headset, featuring exciting augmented reality (AR) and virtual reality (VR) capabilities. This announcement brought joy to eager users who eagerly awaited its arrival.
In addition to the much-anticipated headset, Apple did not disappoint in delivering other exciting news. One of the notable announcements was the upcoming launch of a 15-inch MacBook Air, expected to feature the highly anticipated M2 chip. Furthermore, there were hints of a potential release of a new Mac Pro, which further heightened the excitement among Apple enthusiasts.
The Apple WWDC 2023 Keynote Event marked a significant milestone in the tech industry, setting it apart from previous years' events. It was indeed spectacular, as it introduced iOS 17 across the entire iOS lineup and Apple also confirmed the impending release of its mixed-reality headset and unveiled significant updates for its iPhone, iPad, Mac, and Apple Watch devices.
Through this blog post, we help you explore the array of products unveiled by Apple during WWDC Keynote session. So, without further ado, let's begin.
Apple WWDC 2023 Unveiling: A Roundup of the Exciting Product Lineup
iOS 17
iOS 17 comes with some significant enhancement to different applications. Here are the key highlights of the new iOS version:
New lock screen: The lock screen has been redesigned with a new look and feel. Users can customize the lock screen with wallpapers, fonts, and widgets
Personalized contact posters: It lets you customize your contact screen the same way you'd customize your lock screen
New Live Voicemail Similar to Google Pixel Call Screen, it gives you a real-time voicemail transcript, so you can choose whether or not you want to pick up a call
Video voicemails on FaceTime: This feature will allow you to leave a message for someone even if they're unavailable at that time
Live Location and Check-In feature on Messages Check-In (a safety-conscious feature) updates your safety status to set of contacts when you get home or if something is wrong with you on your way home
Standby A home display-like state which activates in horizontal orientation and shows you the weather, upcoming appointments, notifications, and other important information
Get detailed insights about the key features of iOS 17 through the web link.
Apple Vision Pro AR Headset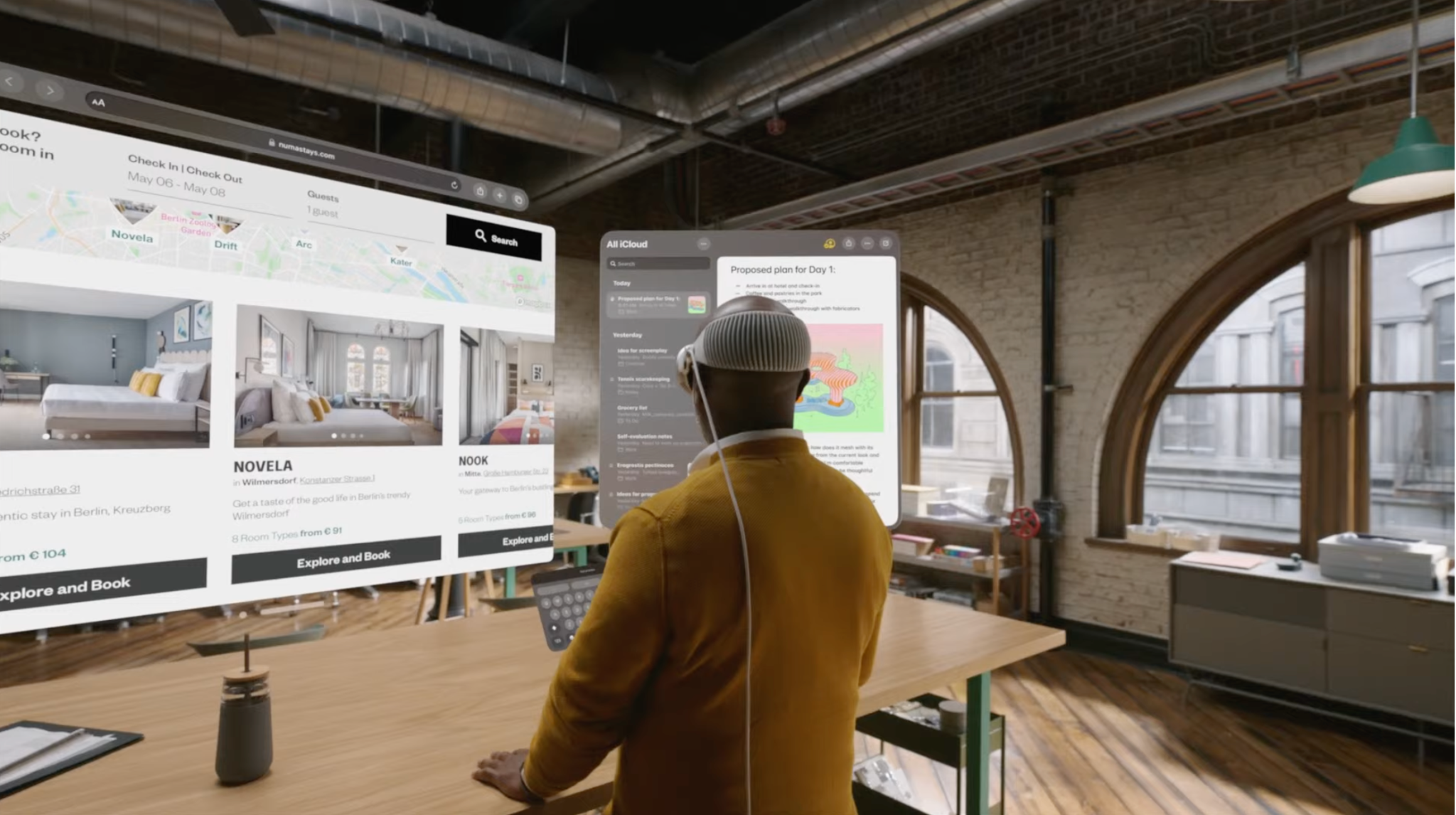 The first-ever AR headset Apple Vision Pro is finally here and seamlessly blends any digital content with your personal space. Here are its key features:
You can control Vision Pro with your eyes, hands, and voice

Look at an element, tap your fingers together to select, and use the virtual keyboard or dictation to type

The new EyeSight feature reveals your eyes and lets those nearby know when you're using apps or fully immersed in an experience

Unique combination of M2 chip with brand-new R1 chip ensures a power-packed performance

New Optic ID (secure authentication system) improves your privacy and security and uses the uniqueness of your iris
Experience the new era of spatial computing with Apple Vision Pro and immerse yourself into its world today!
iPad 17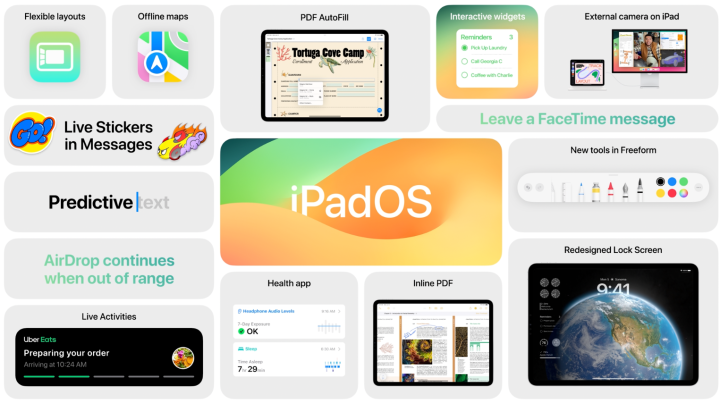 Well, iPad 17 feature list is quite similar to that of iOS 17, but there are some additions, particular to large-screen OS. Before you start speculating, here are the add-ons:
Personalize your lock screen by choosing wallpaper from categories like – Weather and Astronomy, Photo Shuffle, or the new Kaleidoscope (which animates as you rotate the iPad). The all-new motion effect further makes your lock screen more dynamic
Interactive widgets allow you to take action with just a tap
See all your iMessage apps in one place and swipe to the right to reply to any message
Create live stickers using your photographs
Record a video/audio message if someone misses your FaceTime
Just say Siri to activate the voice assistant
That's not all. iPad 17 brings forth a wide array of other features you shouldn't miss checking out. Head over to the official preview of iPad 17 and check out for yourself what all is new in iPad 17
15-inch MacBook Air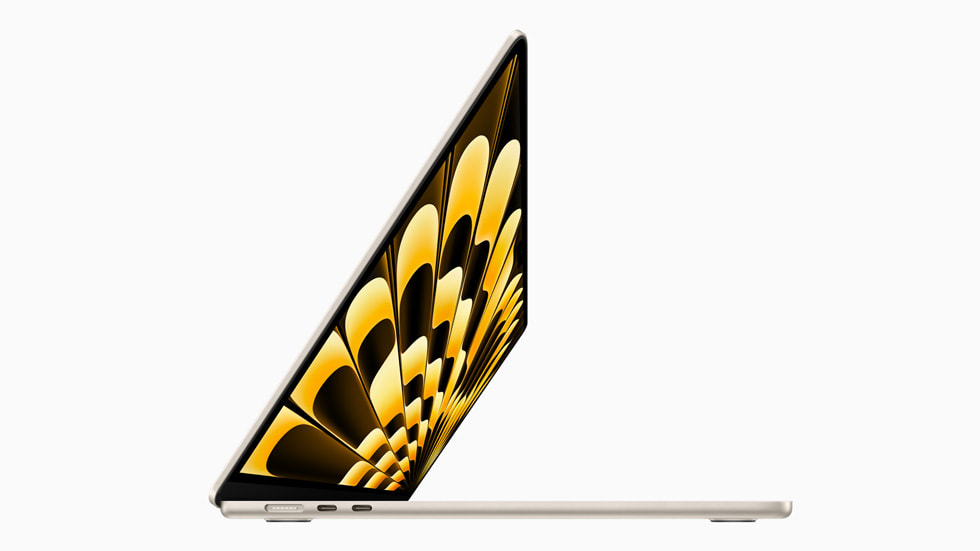 After much speculations, the much awaited 15-inch MacBook Air is finally here. Here are some of its key highlights:
Apple calls it the world's best 15-inch laptop with thin, light but durable design

It comes with a 15.3-inch Retina display and powerful M2 processor

It's available in four color variants and offers 1080 webcam above and six spatial speakers

Offering 2 USB ports, a MagSafe charging port, a dedicated headphone jack, 15-inch MacBook is worth upgrading offers you nearly 18h of battery life

It offers 256GB memory with 2TB storage and supports nearly 18h of battery life

You can purchase it for $1299 ($1199 for Educators) starting June 13, 2023
Check out the detailed tech specs of new 15-inch MacBook Air on it's official page.
Mac OS "Sonoma"
Apple finally unveiled the latest Mac OS version, dubbed "Sonoma". It's key features include:
New range of slow-motion screensavers which convert into desktop wallpaper seamlessly once you log in
Conveniently add widgets right on your desktop from the new widget gallery. You can even access iPhone widgets on Mac
The New Presenter Overlay feature keeps you front-and-center even when you share the screen. Conveniently move, walk, and talk in front of your content
Create dedicated Profiles for work and personal browsing and easily switch between them on Safari
Use updated Autofill feature to fill out your documents and PDFs faster
Improved Autocorrect with predictions inline improves your experience of typing and dictation
Check out the official preview of Mac OS Sonoma here and learn more about its enhancements and compatibility.
watchOS 10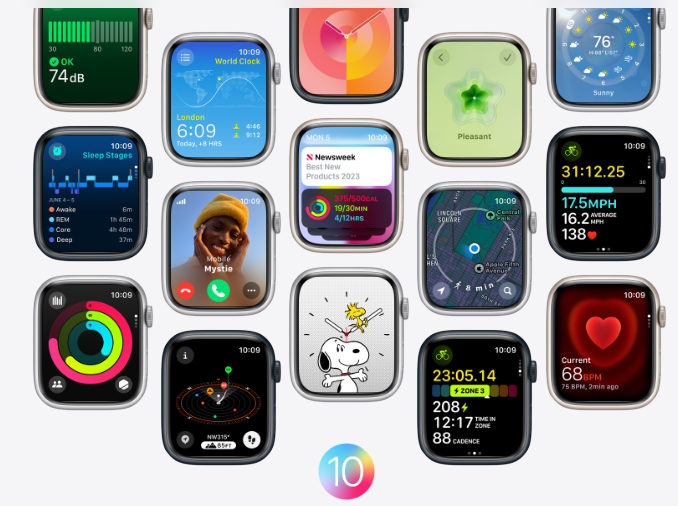 Apple upgrades its smartwatch OS every year, and this year is no different. Here are some of the key improvements and enhancements you would notice within watchOS 10:
Redesigned apps help you view more information at a glance

Mental health and Vision Health are getting prioritized in the new OS version

New Smart Stack offers you every insight right when you need it from any watch face
Snoopy and Woodstock are finally here on watchOS 10, which are proactive and react to the weather

Cycling and Hiking activity comes with improved metrics facilitating convenience and tracking while you're on the ride
Read more about other exclusive features of watchOS 10 and give yourself a unique experience on the go.
Conclusion
The Apple WWDC 2023 Keynote promises to be a transformative experience for developers and tech enthusiasts. With sessions and workshops dedicated to understanding xrOS and the mixed-reality headset, attendees will gain valuable insights into creating applications and exploring new strategies. In addition, they will also understand design guidelines for initiating the virtual reality experience and more.
As the event draws to a close, it's clear that it will transform the tech industry like never before. If you missed the Apple Keynote event, visit Apple's official YouTube channel and immerse yourself in the magic today!
Share which product unveiling captured your interest and which product you are eager to experience firsthand. Discover the next frontier of Apple's innovation and be part of the excitement!