None can deny the importance torrents used to play in our daily lifestyle before Indian government took action against them and shut down almost all of the existing torrent websites. PirateBay, Kickass Torrents were some of the widely used names but all were found with a label BANNED.
The closure definitely shocked a large mass of Indian youths who on a large extent relied on downloading the latest movies, games and stuff using torrents. It was just a matter of few hours and the latest collection was out in the hands of the youngsters. Taking the BAN seriously, another popular website Torrentz.eu  too shut itself down giving another major blow to the users worldwide.
However, after a considerable wait, it looks like the good old days of Torrents is back. As per reports, users can finally again start using the torrent websites for good. 🙂 This ain't a joke since one of the website owners has definitely restored the status of their website.  Yes, you guessed it right, Kickass Torrents is finally back and here is the valid proof of that. What you see below is the new homepage of Kickass Torrents website: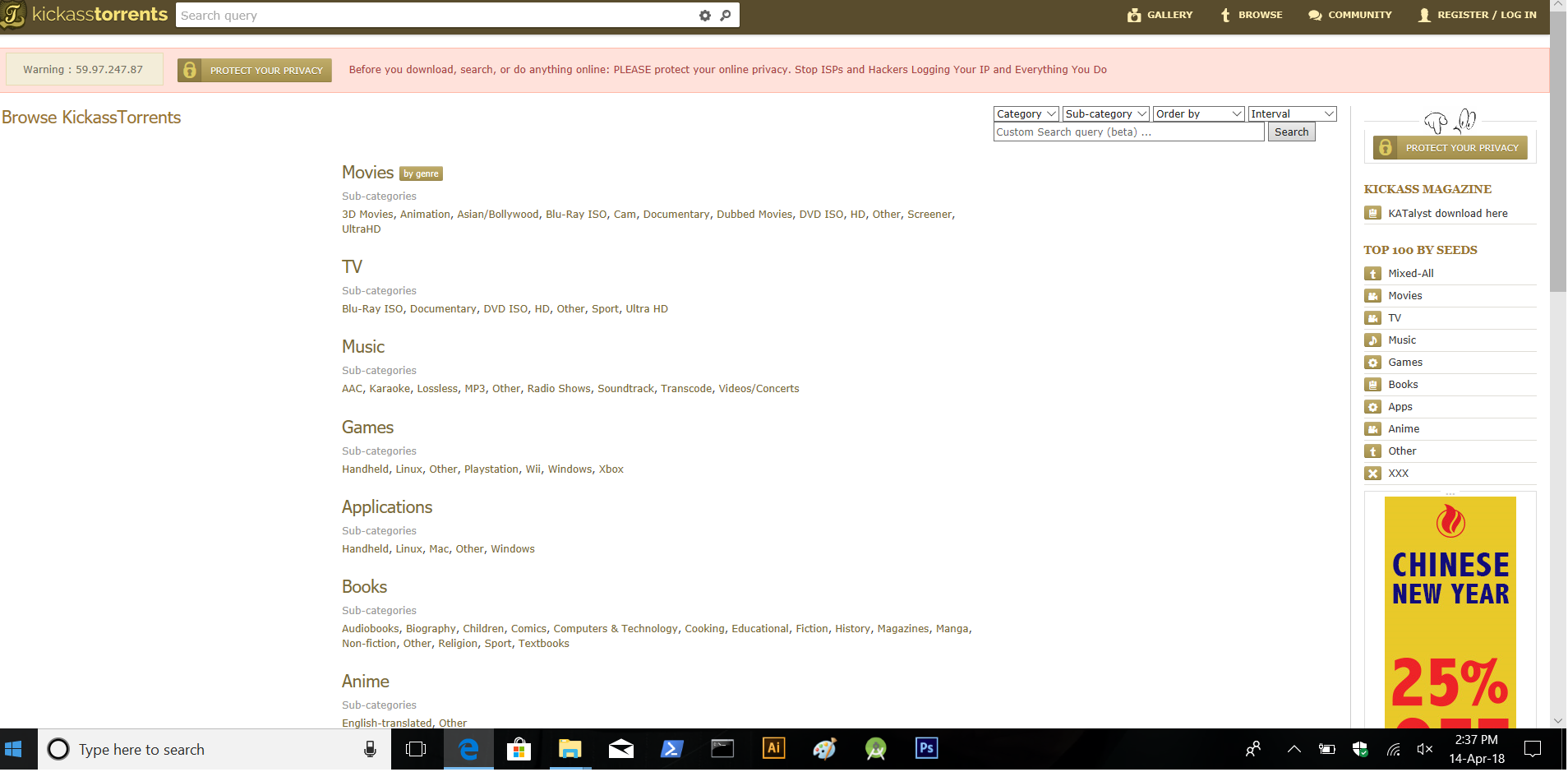 Personally, even I thought this news just another rumor in the pile of fake news that we hear often. However, I still had that hinch – What IF the news is TRUE for a change? To give rest to my disturbing mind, I did some research and found the news authentic. The users can visit the below mentioned links for getting a hands-on-experience on the new website:
P.S – As of now, only this website is known to be working. If you come across any other working link, please feel free to update me. I would gladly update the list for my readers.
To verify the link, I tried downloading a random Bollywood movie using BitTorrent. To my utter astonishment, it actually started downloading with no glitches of any sort 🙂 Check out the image below in case you doubt my statement: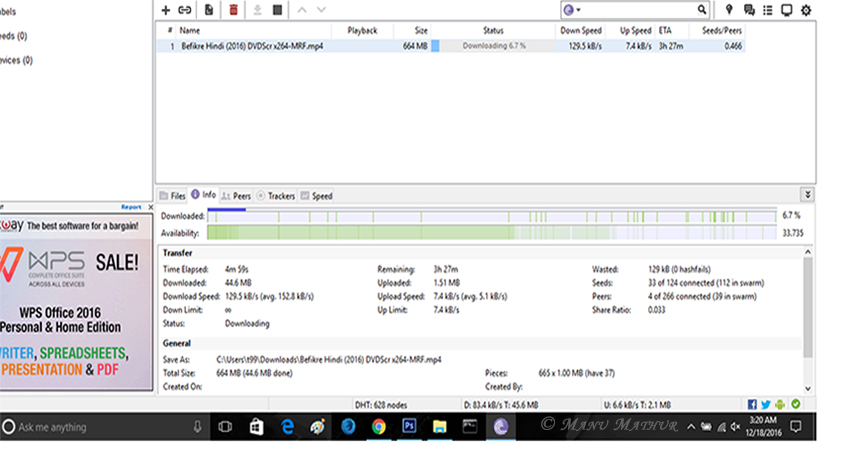 Needless to say, the above image definitely gives a hope. I as a techie is surely going to welcome that update and is looking forward to hearing the same from other website owners too at the earliest.
Let me know what do you think on this step taken by site owners in the comments section below.
Link source: Torrent Freak
Take care folks 🙂